CLEAN & GREEN CAR WASH SERVICES
Our Packages
Ultimate
Super
Deluxe
Basic



$17 Single Use

$29.95/mo Wash Unlimited

$14 Single Use

$24.95/mo Wash Unlimited

$10 Single Use

$19.95/mo Wash Unlimited

$6 Single Use

$14.95/mo Wash Unlimited
Standard
Services:
All Super Services plus:
All Deluxe Services plus:
All Basic Services plus:
Wash, Rinse, Dry
Additional Services:
High Pressure Wash
Carnuba Hot Wax
Underbody




Ceramic Sealant
Waterfall Rinse
Rainbow Foam




Rain X

Wheel Cleaner & Tire Shine
Bug Spray


Featured Products








buy now
buy now
buy now
buy now
Clean & Green
Car wash products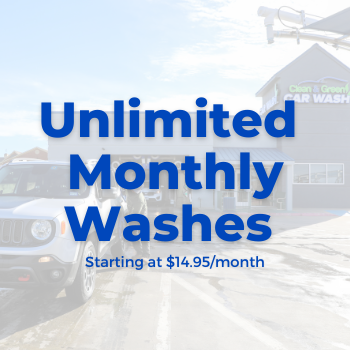 Our Unlimited Wash Plans are a convenient and affordable way to keep your car shining all month. Our memberships work at all of our locations. Enjoy the benefits of unlimited washes, no long-term contract, convenient monthly billing, and a contactless visit.
buy now
Monthly Wash Plans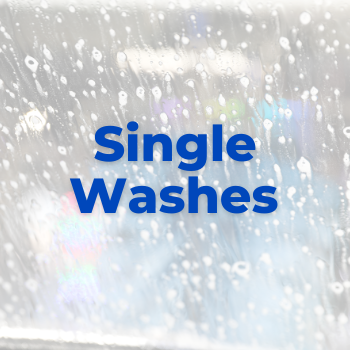 We guarantee you the best car wash experience, exceptional service, and uber-clean facilities in the Denton / Lake Cities area. Pre-purchase your wash online for an expedited experience at any of our washes!
buy now
Individual Washes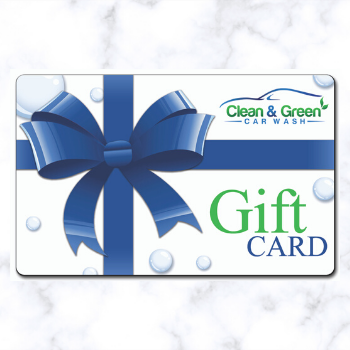 Very few things feel better than a shiny, clean car. A Clean & Green gift card is the perfect way to say "Thank you", "I love you", or simply "Wow, your car is REALLY dirty!"
buy now
Gift Cards
Clean&Green Car Wash - North

https://res.cloudinary.com/govimg/image/upload/v1522742158/5aa6da08b8d2f005f2f780e0/img-popup.jpg

4105 Teasley Land Denton, TX76210

https://www.google.com/maps/place/Clean+%26+Green+Car+Wash/,-97.1071753,17z/data=!3m1!4b1!4m13!1m7!3m6!1s0x864dcb5ab51c87db:0x1686c3ff0739f572!2s4105+Teasley+Ln,+Denton,+TX+76210!3b1!8m2!3d33.1572728!4d-97.1049247!3m4!1s0x864dcb5ab51cf8d9:0x15a97d14b086af40!8m2!3d33.1572702!4d-97.1050863

33.157460

-97.105540
About this Location
Clean & Green Express Car Wash – Teasley is open 24 hours a day, 7 days a week and is our original fully automated facility. Stay in your vehicle during the wash process, which delivers the high-quality car wash you expect – all under five minutes. We also offer truly free vacuums to keep your interior tidy, even if you don't need to wash your car.
get directions