CLEAN & GREEN CAR WASH SERVICES
Wash Packages
Full Service
Ultimate
Super
Deluxe
Basic



$30 Single Wash

$15 with Membership

$18 Single Wash

$29.95/mo Wash Unlimited

$15 Single Wash

$24.95/mo Wash Unlimited

$10 Single Wash

$19.95/mo Wash Unlimited

$6 Single Wash

$14.95/mo Wash Unlimited

Standard Services:
Ultimate wash plus:
Super wash plus:
Deluxe wash plus:
Basic wash plus:
Wash, Rinse, & Blow Dry

Additional Services:
Interior Vacuum
Carnuba Hot Wax
Wheel Cleaner
Under Carriage Wash




Window Cleaning
Tire Shine
Green Wall of Foam
Rainbow Foam




Dash & Doors Wipe Down
Towel Dry
RainX






Cup Holder Cleaning










Blowout Air Vents










buy now
buy now
buy now
buy now
buy now
CLEAN & GREEN CAR WASH PRODUCTS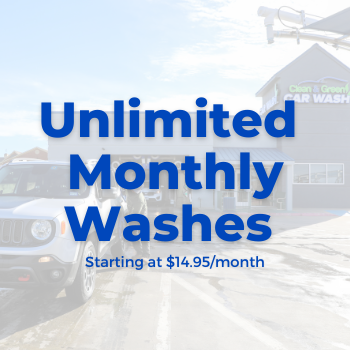 Our Unlimited Wash Plans are a convenient and affordable way to keep your car shining all month. Our memberships work at all of our locations. Enjoy the benefits of unlimited washes, no long-term contract, convenient monthly billing, and a contactless visit.
Buy Now
Monthly Wash Plans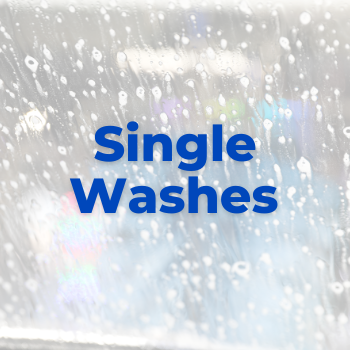 We guarantee you the best car wash experience, exceptional service, and uber-clean facilities in the Denton / Lake Cities area. Pre-purchase your wash online for an expedited experience at any of our washes!
buy now
Individual Washes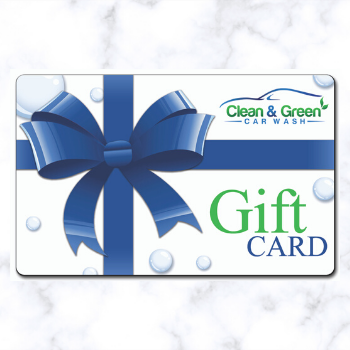 Very few things feel better than a shiny, clean car. A Clean & Green gift card is the perfect way to say "Thank you", "I love you", or simply "Wow, your car is REALLY dirty!"
Buy Now
Gift Cards
Clean&Green Car Wash - West

https://res.cloudinary.com/govimg/image/upload/v1522742158/5aa6da08b8d2f005f2f780e0/img-popup.jpg

4105 Teasley Land Denton, TX76210

https://www.google.com/maps/place/Clean+%26+Green+Car+Wash/,-97.0506848,17z/data=!3m1!4b1!4m5!3m4!1s0x864c33b83107337b:0xc83a12a8e4ae6487!8m2!3d33.1295314!4d-97.0484961

33.1302468

-97.0480547
About This Location
Our Swisher location offers a unique business model that gives you the option to choose either the express exterior wash or a full-service option. Exterior washes are completed in under five minutes while full service typically takes 20 to 30 minutes and includes vacuum, tire shine, and window and exterior wipe downs while you wait.
get directions